Pure & Unfiltered

From Our Farm to your Table

Helping Save The Bees

Made in America

Sustainably Farmed

Pure & Unfiltered

From Our Farm to your Table

Helping Save The Bees

Made in America

Sustainably Farmed
Come Visit Our Local Honey Stand
IN SORRENTO, FLORIDA
Planning to make a visit? Here are a few things to know: Our honey stand is a self serve honey stand. For that reason, we cannot accept credit card. We do however accept all other forms of payment! Cash, Check, Venmo, Cash App, PayPal, and Zelle. All QR codes for payment are at the honey stand. Our honey stand is off of our gravel road next to the gate to our farm. Take some pictures if you'd like! We'd love to see what you purchased! Tag us on Instagram/Facebook @thesweetbeecompany
Honey Stand Hours
Monday:    Sun Up-Sun Down
Tuesday:      Sun Up-Sun Down
Wednesday:  Sun Up-Sun Down
Thursday:     Sun Up-Sun Down
Friday:        Sun Up-Sun Down
Saturday:   Sun Up-Sun Down
Sunday:    Sun Up-Sun Down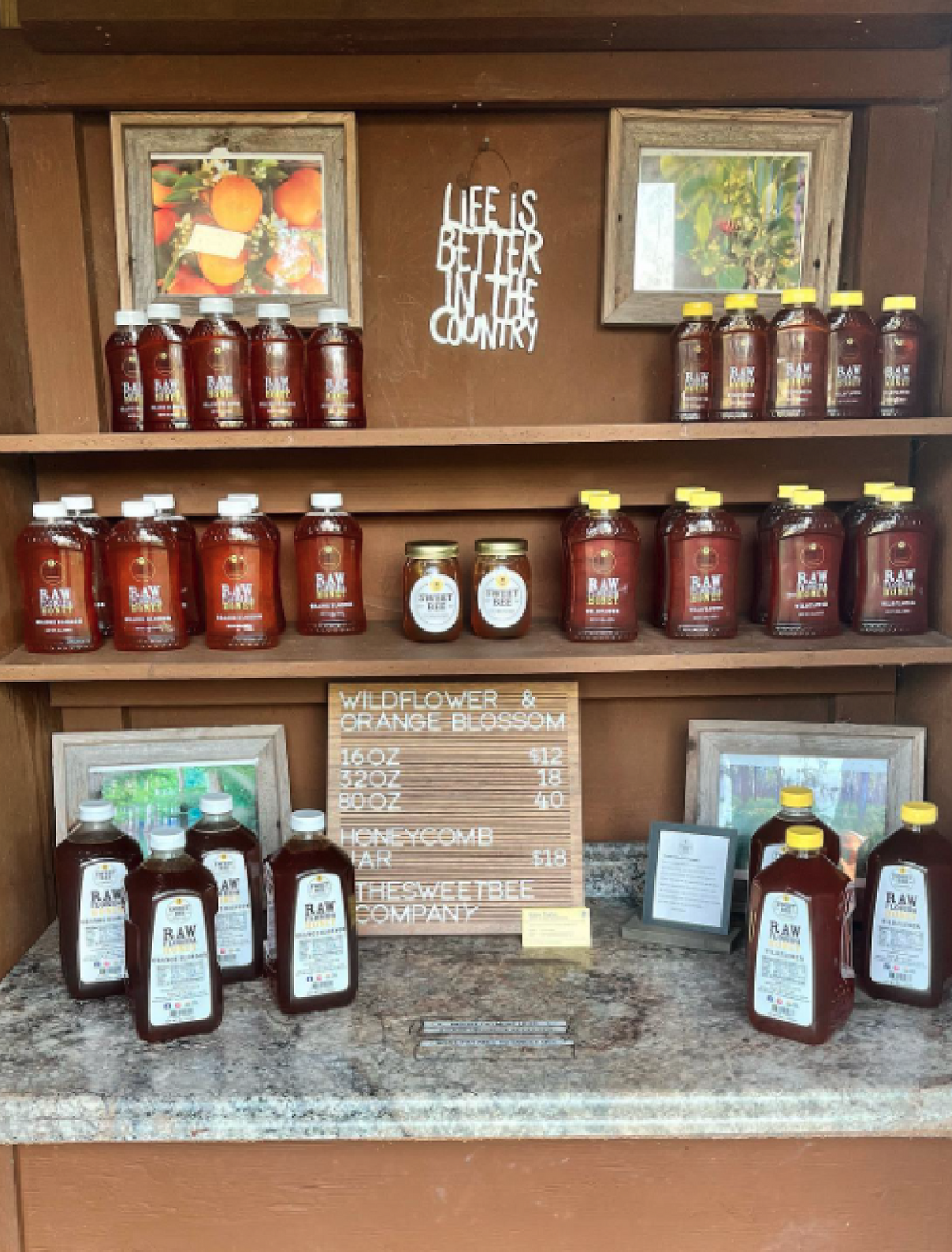 Reviews
Britney S.
"Just received the Orange Blossom honey and lavender chap stick and both exceeded my expectations. I can tell the difference between this fresh honey and store bought, and I will not be going back to store bought. This is delicious! The lavender chap stick smells so good and goes on incredibly smooth. Also, it makes me happy that I'm not putting crappy ingredients on my lips. Highly recommend getting your honey and chap stick here"
Amber C.
"I put this stuff on everything!!! It's like gold! An instant pop of flavor to any meal or snack! It is so good that I will frequently takes shots of it straight out of the bottle!"
Morgan w.
"On my second jar of Tupelo honey. My family absolutely loves it! Whether it's simply drizzling it over toast or using it to make glaze for dinner meats - It's become a staple in our home!"
The Happiest Bees Make The Best Honey
At the Sweet Bee Company, we treat our bees like family and our honey proves it. We pride ourselves on producing 100% raw, unfiltered honey from 1500 hives across the state of Florida. There's no filtering, heating or funny stuff. It's just all-natural, pure Florida honey straight from our beehives to your kitchen table. We proudly harvest natural wild honey varieties, including Orange Blossom, Gallberry, Summer Wildflower, Winter Wildflower and many more.
Read our full story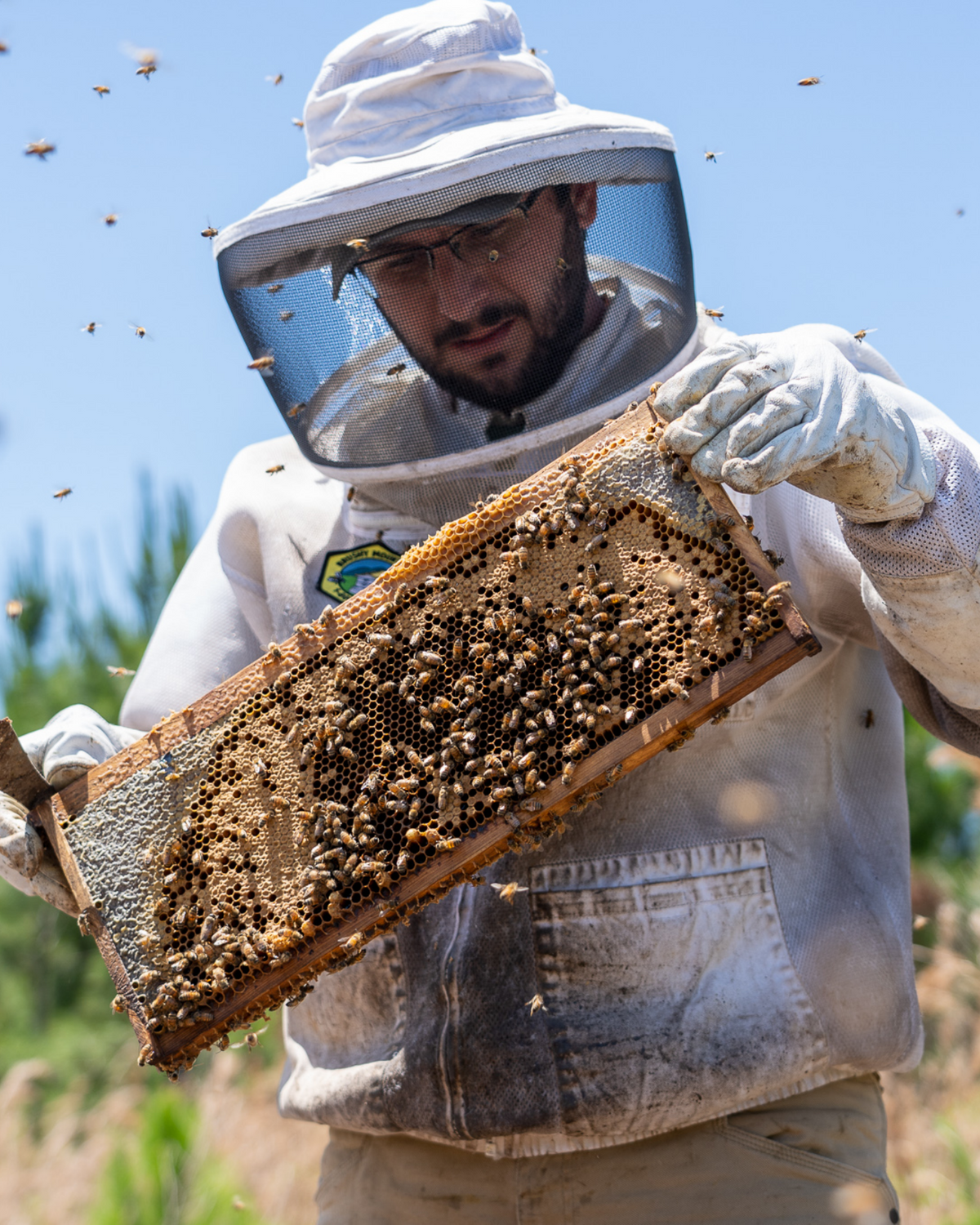 Upcoming Events
Fruitland Park Farmers Market - First Friday of Every Month
506 W. Berckman Street
Fruitland Park, FL 34731

10:00 am - 2:00 pm
SEE ALL EVENTS ->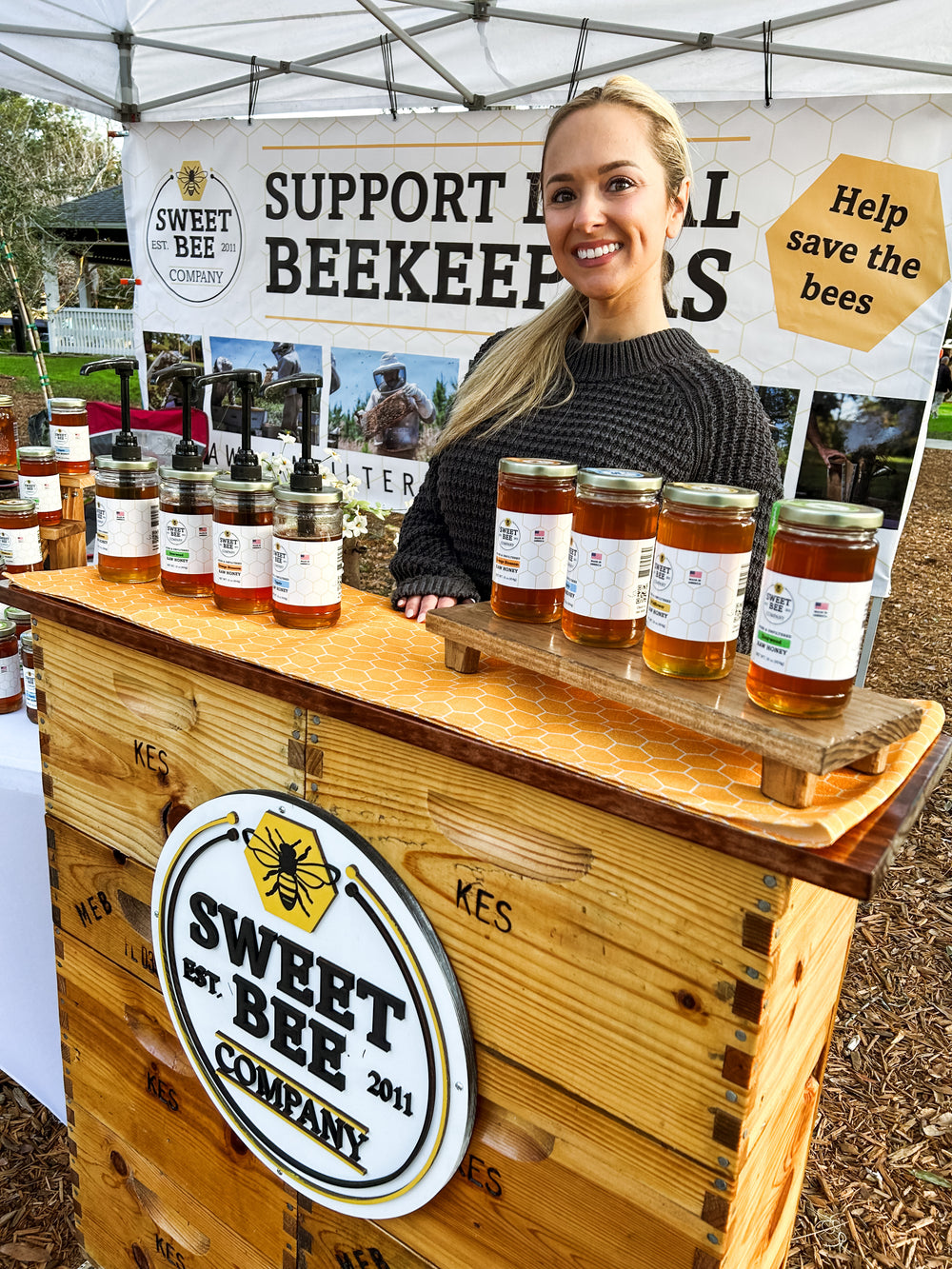 Get the latest buzz
Read all about your honey recipes, bee news, & more